Dutch prosecutors demand 12 years jail for man suspected of Afghan war crimes
The Netherlands Public Prosecution Service is demanding a prison term of 12 years against a 76-year-old man suspected of committing war crimes in Afghanistan in the 1980s. The man is said to have been in charge of one of the most feared prisons in the country for political prisoners.
The defendant came to the Netherlands in 2001 and settled in Kerkrade. He acquired Dutch nationality, according to the Public Prosecution Service by using a false surname. The International Crime Team tracked down the man in 2012. Internet blogs contained indications that a prominent prison commander from Afghanistan was said to be in the Netherlands. After an extensive investigation, in which about 25 witnesses were heard in different countries, the police came to the conclusion that the man in Kerkrade is this person. Other evidence, such as tapped conversations of the defendant and his family, also confirm this. The defendant was arrested in 2019. He claims there is a mistaken identity, but the prosecutors of the National Office do not believe this:
"The suspect was silent about his past when he applied for asylum in the Netherlands in 2001. And not only that. With a false identity, the suspect deliberately tried to stay under the radar. That is bad, but what is even worse is that he has also silenced many victims. That has now come to an end. Because, as one witness stated in this case, "Now is my time to tell the truth." Many witnesses have already been able to do that in this case."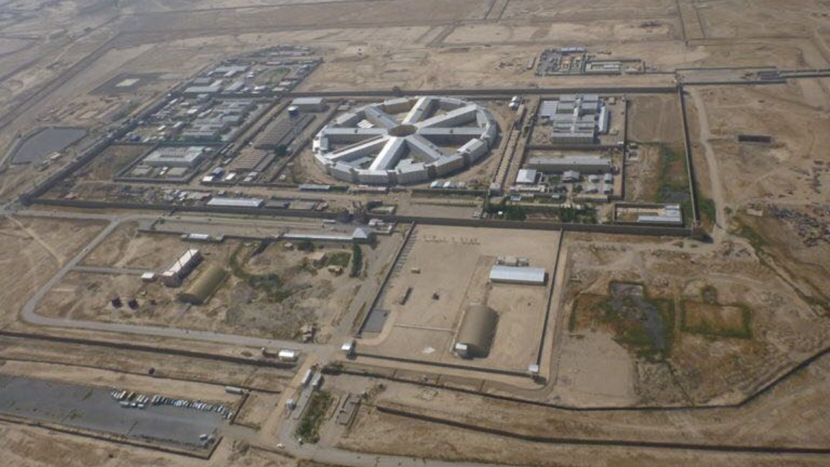 Inhumane conditions
The man is suspected of being the commander and Head of Political Affairs at the Pul-e-Charkhi prison in Kabul from 1983-1990. At that time Afghanistan was in turmoil. After a violent change of power, (alleged) political opponents of the new regime were arrested en masse and imprisoned for years without (fair) trial, under appalling conditions. Hundreds of people did not survive this. In the court in The Hague, statements were read from witnesses who were imprisoned there and who spoke about the defendant. They tell about inhumane conditions: overcrowded prison cells without daylight where the prisoners also had to defecate, sparing meals with offal and excrement. Some of them were given a mock trial only after years of detention, in which their guilt was already established before the prisoner was heard. A witness who survived the detention exercised his right to speak in court:
"Psychological torture is something you carry with you for the rest of your life. I suffer from sleepless nights. I lost many dear friends there who were incarcerated with me. I have flashbacks about my friends. People who were there with me were buried alive, how can I forget them? What brings me here is justice. I had to travel a very long way to experience this."
War crimes
In addition to victim witnesses, insider witnesses were also heard, people who held positions that makes them able to explain about the structure of the Afghan security service and the function that the defendant held there. According to the Public Prosecution Service, he committed war crimes while serving as a prison commander. These are among the most serious crimes that exist. The prosecutors believe it is of the utmost importance that perpetrators are punished, even if it happens years later:
"The punishment must be an effective warning to perpetrators of international crimes. They need to know that wherever they go or stand, even if it's far away, justice can catch them. Even if it takes years, sometimes even decades. That the Netherlands plays its part in ensuring that perpetrators of this type of crime will always have to keep looking over their shoulder. That they will never find a safe haven here."
The trial will continue in the coming days, until Tuesday, 22  February 2022. The verdict will be delivered by the court at Thursday 14 April 2022 at 13.00 hrs CET.