MH17 online magazine
The JIT has published several online magazines. In these the JIT provides information about the progress of the investigation and other matters that the investigation team is concerned with.
The JIT consists of prosecution services and police from Australia, Belgium, Malaysia, the Netherlands and Ukraine. These countries are working together on the criminal investigation to detect and prosecute the perpetrators of the MH17 plane crash.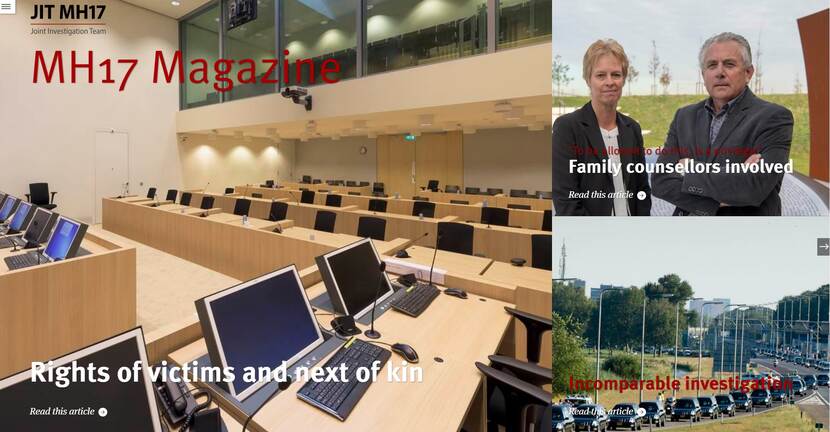 Online magazine MH17 - November 2018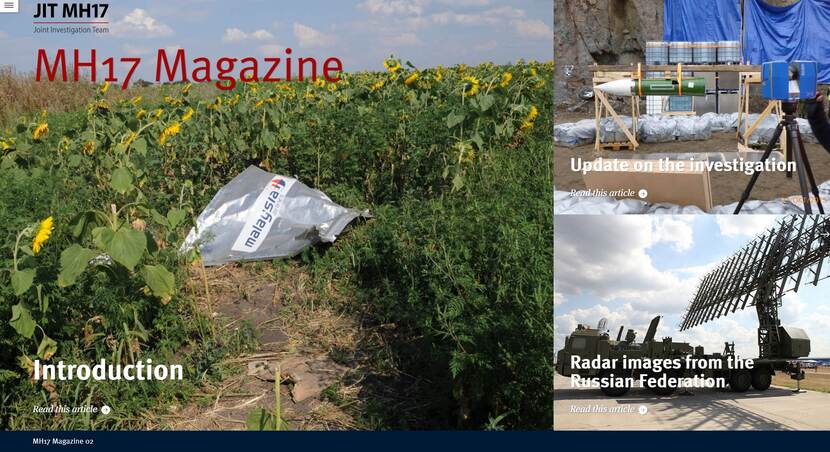 Online magazine MH17 - May 2017

Online magazine MH17 - June 2016
This magazine is temporarily not available due to a technical problem.